I've feared the Yule log in the past, but no longer



There are some complicated recipes out there. I also dreaded the making of meringue mushrooms. Sandra Lee to the rescue - just use a cake mix (duh), and add Hershey's kisses to marshmallows to serve as fungi!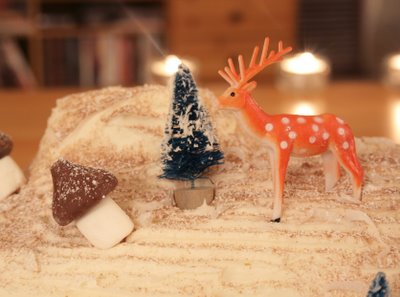 I think they are cuter than the meringue mushrooms anyway. Super fun project. Oh, and this is for BT's co-workers, so don't fret that I am just holing myself up in the kitchen avoiding my Christmas duties.